A Car Repair Shop that Treats You Like a Person.
Islington Village Automotive has been servicing cars in Etobicoke since 1982, when it was started by John Egner as Egner Enterprises. Today, we still offer the same auto repair, e-test and car maintenance services that customers in Etobicoke and have been relying on since John Egner started the shop.
Current owner Dave Gopie has been providing affordable auto car repair services since 1987; with some arguing Dave is the best mechanic in Toronto. We won't give Mr. Gopie that much credit, but if you are looking for a good mechanic in the greater Toronto area, you have come to the right place. Our goal is to offer the best auto repair, e-test and car maintenance services available in the GTA, all at affordable prices to get your car back on the road in no time.
With today's modern computer-controlled engines and advanced automotive systems, you need to know that your car is in good hands. Our garage has built an enviable reputation in the community by offering exceptional car repair service, expert advice, and competitive pricing. Islington Village Automotive; a new name with the same great car service and value you've come to expect from Etobicoke's best garage.
Whether you need regular car maintenance like an oil change, tire rotation, brake service or E-test, or your car needs a major repairs or even a complete overhaul, Islington Village Automotive can fix your car and have you back on the road in no time. Everybody who owns a car needs a good mechanic. If you live in Etobicoke or Toronto, the best garage for your car repair needs is Islington Village Automotive.
Looking for affordable auto car repair services in Toronto and Etobicoke, Islington Village Automotive is your Etobicoke's best garage for brakes, car maintenance, car service, oil change, e-test and all other low price auto car repair needs. Call us today for quality car repair service has to offer.
Islington Village Automotive offers:
General Car Repair
Suspension Service
Tire Installation, mounting and balamcing
Oil Changes, Lube, Filters
Brake Service
General Car Maintenance
Emission Testing
Toronto's best choice for Auto Repair and Car Maintenance Service
Islington Village Automotive has been proudly providing affordable auto repair and car maintenance services to car owners in Toronto and Mississauga since we opened 30 years ago.
We feel that building strong, long-term customer relationships is the key to our success. We're happy to give all of our valued customers the same level of service and courtesy regardless of how much they know about cars. In fact, Islington Village Automotive regularly holds 'Her Car' events to educate and empower our female clientele.
Our comfortable waiting room offers great seating, free coffee and cold beverages, satellite TV, and of course, free WiFi, so you can work or play while you wait for your car.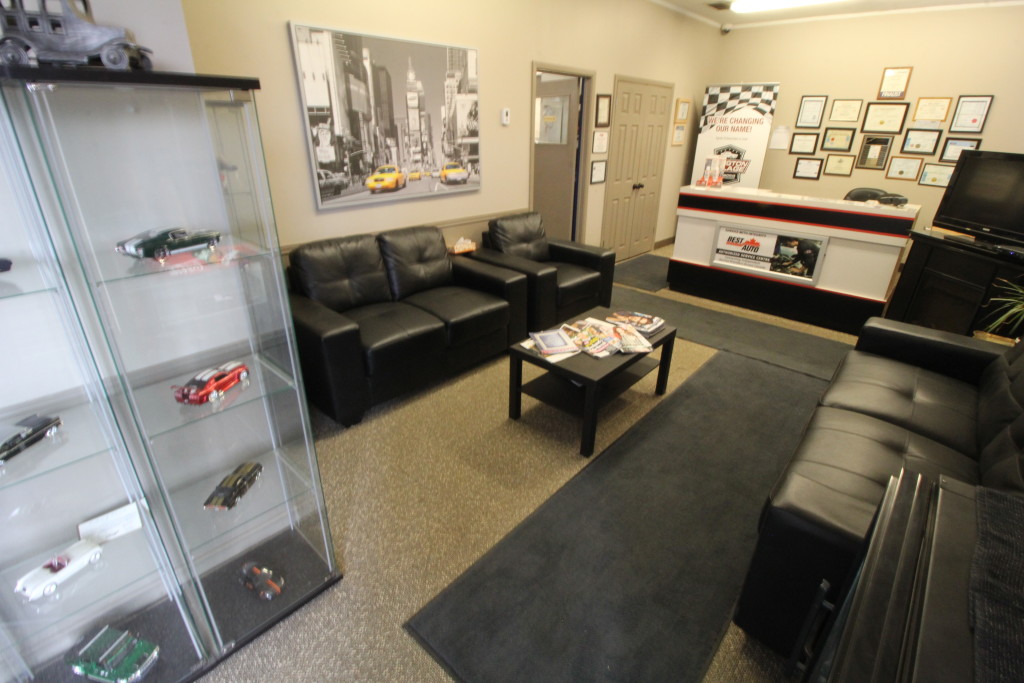 Tel: (416) 239-4500